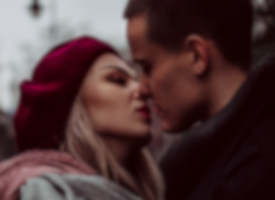 became [bykejm] = stal se
found out [faund aut] = zjistil
furniture [frnyčr] = nábytek
hired [hájrd] = najal
same [sejm] = stejný
boring [bórynk] = nudný
basically [bejzykly] = v podstatě
experience [ekspyryjens] = zkušenost
relationship [rylejšnšyp] = vztah
answer [énsr] = odpovědět
like [lajk] = jako
confidence [konfydenc] = sebedůvěra
behave [byhejv] = chovat se
date [dejt] = rande
be afraid [býefrejd] = bát se
appreciate [apryšyjejt] = ocenit
feeling [fýlynk] = pocit
introduced [yntrodjůst] = představil
raised [rejsd] = zvýšil


Harry helped me with my first date

When I was 18 years old, I started working in a company with wood where I met a young man, Harry. We became friends and he taught me a lot of things about women. Because of that I was able to go on a date and enjoy it.

I met Harry in a wood company. After summer I found a job where I worked with wood. This company made tables and other furniture from wood. There I met Harry, a young man, who was hired the same day as me and we became friends.

Our work was boring so we had time to talk. In a short time we learned how to do the job because it was not difficult. Basically, it was the same job every day from 7 a.m. to 3 p.m. with the same furniture. But the talking was something which we both enjoyed.

I found out that Harry understood women. He was two years older than me and he had lots of experience with girls. I was shy and I never had a date but Harry had experience with many relationships.

That's why I listened Harry very well. He was a good talker. He told me stories which he had with girls and young women. I listened him carefully but I also had some questions from time to time. Harry was able to answer all my questions. Actually, nobody told me things about girls like Harry.

After some months of talking, Harry raised my confidence. He told me how I should behave on a date and what is not very effective. He said, "You have to be different than other guys." He continued, "When you show a girl how different you are, you will succeed." Later I had a feeling that I could ask a girl to go out with me.

Finally, I went on my first date. I knew a girl who worked in a bar which I visited in the evenings. I asked her to go out with me. She agreed and next Friday afternoon we went to the downtown. This date didn't go well because I was nervous so I didn't get a kiss at the end of the date.

Next week I needed more data from Harry. We analysed what went wrong on the date and we talked about it. He told me more about being honest. He said, "When you feel nervous, don't be afraid to speak about it. If the girl is cool, she will appreciate your honesty."

So I decided to go on a second date. Tim, another friend of mine introduced me to Sara.  She was beautiful and 3 years younger than me. We had a date where I spoke about my feelings. The date was great and in the end we kissed in front of her house.

Listening to Harry's stories and advices raised my confidence. Later I made a wish that one day I would like to understand girls and women like Harry.
slovíčka si můžete více procvičit zde